As some of you might know, my mom is a huge animal lover. She owned her own pet grooming business near Rough River for a long time and she continues to stay active in supporting local animal advocacy programs, such as the S.N.I.P. clinic. She has even volunteered to be a Santa at Feeder's Supply for a fundraiser for the Kentucky Humane Society! Isn't that the cutest thing ever?

Anyway, Luke and I went to her house yesterday for a yummy dinner and I had my camera with me (I had just finished shooting Baby Hailey's 3 month photos!) I took advantage and grabbed some great shots of our family pets.

Rogue is the black and white cocker spaniel- she has been around since I was in 6th grade. Brody is my step-sister Katie's pug (lovingly referred to as the step-pug by mom.) Ernie is the big furry orange dog, who was a rescue animal. Leah is the one-eyed cat, who is also a rescue animal. Last, but certainly not least, is Zoe, the mini goat (her photo was actually taken in the fall, but I didn't want to leave her out!) Orville is Zoe's BFF, but I don't have a photo of him. Next time...

Enjoy!


\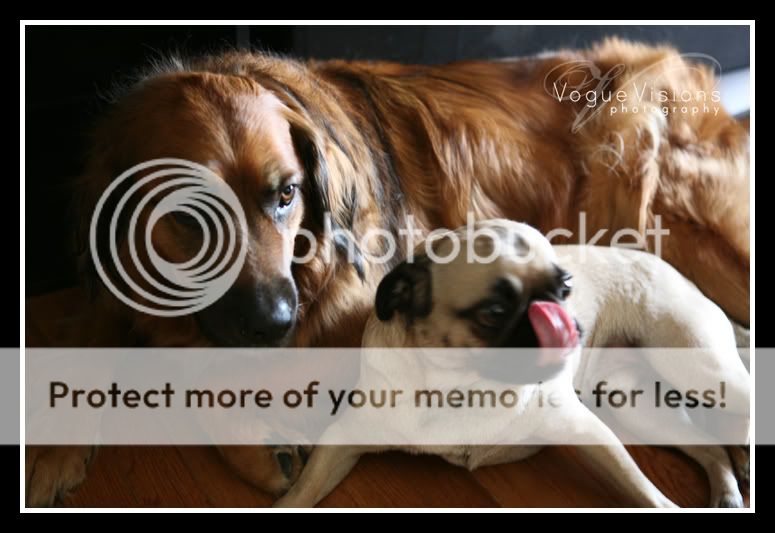 Ernie and Brody love each other so much. Isn't that cute?!