I am submitting an image this year for consideration on one of the covers of Professional Photographer, published by the Professional Photographers of America, which I am a member of. These images will be judged on technical aspects as well as how well it will fit into a magazine layout. I originally had another image in mind, but since I just shot several amazing sessions over the past few weeks, I changed my mind. I am down to two possibilities. For you to sort of imagine what it may look like, I imposed a comparable title and feature article, which is typically the layout of the cover. Please comment and let me know which you like best and why!

Image #1, Baby Jack just out of the Tub!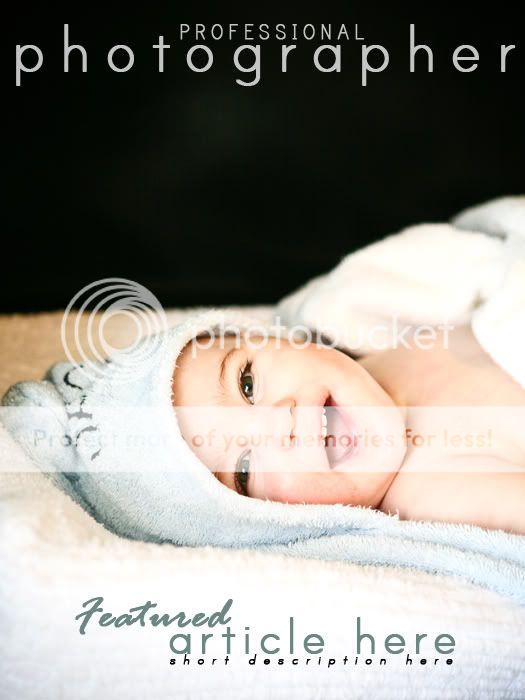 Image #2, Baby Hailey's Lashes!



Thank you for your feedback!